Church Announcements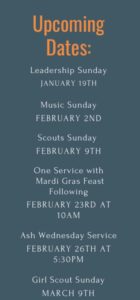 If you would like to stay informed and learn more about what is happening across our denomination go to this site https://www.umnews.org/
You can also sign up for their daily news digest by clicking HERE
INSPIRATION FOR DAILY LIVING
(provided by United Methodist Communications)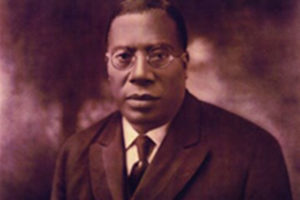 This United Methodist Church is named for a pastor whose dynamic preaching drew huge crowds in the 1920s and is known as a founding father of Gospel music. Learn more about how the ministry and music of the Rev. Charles Albert Tindley continues to resonate today.  Click HERE to watch.
This Methodist woman's passion for education motivated her to establish a school for girls, lead in one of our predecessor denominations, advise several U.S. presidents and be present at the founding of the United Nations. Hear her amazing story and find her recipe for the sweet potato pies she baked and sold to raise money for her school. Click HERE to watch.
As Black History Month begins in the U.S. and elsewhere, we invite you to take a short quiz about African American history in the U.S. and in The United Methodist Church. A great way to learn something new! Click HERE to take the quiz.