What's Coming Next...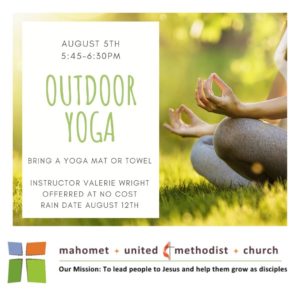 Sunday Services Schedule
Click to View Volunteer Opportunities on SignUp.com

Click Here for a complete Worship Bulletin.  Click Here for the Mahomet Meet-Ups questions that correspond with this Sunday's worship.
The Sunday church services will be published on Facebook and on the MUMC youtube channel for viewing.