Thank you to all those that came out to plant the tree in memory of Joel Roberts.  A Huge Thank You to Rob Parker for doing all the work behind the scenes to ensure the tree planting went well.  And a Special Thank You to Craig Kempher for helping with the planting Sunday morning.+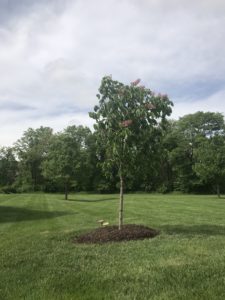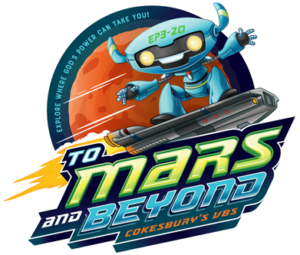 Exciting day!
Our online registration for our Vacation Bible School (July 8th - 11th) is up and running. This is for children entering Pre-Kindergarten through 5th grade. Notice when entering your child's age it asks "grade completed". In our case, that means "grade almost completed". We will have nursery care for volunteers with children 2 and under.
We are seeking adult volunteers and youth volunteers (6th grade and older). You may sign up using this link!
Our VBS is offered to the community at no charge. If you would like to contribute you could purchase something on our online gift registry (found on this link), you could contribute snacks, or help us to gather some supplies for our science experiments/craft projects.
I know you'll have many questions as the event approaches. I'll be answering those along the way, for now, click here to register to reserve your child's spot.
Note from Kristina Robinson, Children's Director at MUMC
I'm the director of this Vacation Bible School.  I pour my whole ❤️ into it and promise to do everything I can to make your kids and you comfortable. Let me know if I can answer any questions by emailing me at krobinson@mumc.org

STAY UPDATED
Remind App for Children Programming: To stay up on all the exciting programming for MUMC Kids from the Director of Education and Kids Leader Kristina Robinson, please download the Remind APP by clicking HERE. If you do not have a smartphone, you can sign up for text notifications. Text the message @mahometu to the number 81010. If you do not have either, you can Click HERE to sign up for email notifications.
Dear Brody,
The WOW family has thoroughly enjoyed getting to know you this year. You're an absolute joy to be around. God has big plans for you! We are so sad that your family is moving and hope you know you always have a friend in us.
Thanks to the UMW, we got to send Brody on his way with his very own Bible.