Adult Study Opportunities
The Discipleship class will start Les Miserables on Sunday, Feb. 29.  We'll begin by watching the PBS mini-series and then go into the Bible study by Matt Rawle.  In this study, The Grace of Les Misérables, author and pastor Matt Rawle dives into six ideals found in the story—grace, justice, poverty, revolution, love, and hope—each represented by a character in Hugo's story. As these imperfect and relatable characters interact, we can see how these ideals work together (perhaps even in spite of each other) out in the world. Join us and be inspired to understand our  faith and live it out in the world.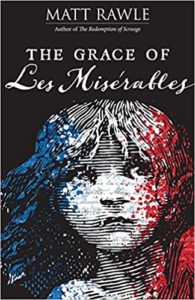 Monday Night Bible Study will begin a Lenten and Spring study on Monday, February 3 at 6:30pm .  We will be using the Max Lucado book "Fearless" .  Imagine your life, wholly untouched by angst.  What if faith, not fear was you default reaction to threats?  If you could hover a fear magnet over your heart and extract every last shaving of dread, insecurity, or doubt, what would that mean?  Envision a day, just one day , where you could trust more and fear less.  Can you imagine your life without fear?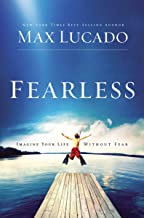 Music Opportunities
Wesley Hand Bell Choir Practice (performs at the first service on Sunday's at 8:30 AM): Tuesday at 6:30 PM
Chancel Choir Practice (6th grade - Adult) - performs at the first service on Sunday's at 8:30 AM: Tuesday at 7:30 PM
WOW Choir Practice (1st Grade - 5th Grade) - practices every Wednesday: 5:00 PM - 5:20 PM
Praise Band Rehearsal (performs at the second service on Sunday's at 10:45 AM): Wednesday at 7:00 PM
Wesley Spirit Singers are informal hymn singers who meet once a month to sing at one of the local assisted living facilities in Mahomet. They sing on the 2nd Tuesday of the month at 1:00 PM. Please check the calendar for upcoming dates.
United Methodist Women (UMW)
UMW hold it's general meeting on the first Thursday of each month, excluding July and August, at 1:00 PM unless stated otherwise. All women of the church are invited and everyone is encouraged to bring a friend!